Advantages to work with Eden Craft
All costumes from Eden Craft are handmade by herself. She build costumes based on existing characters and she is able to design and build costumes from sketch. It doesn't matter if you want her to wear a own designed costume or one based on your ideas. Thats why you get unique costume quality with Eden Craft and a real community behind.
Milestones from Eden Craft
Eden was the face of europes biggest fantasy festival and guest at TV and Radioshows. She also is a well known stargast at german cosplay conventions. If you are interested in all successes of Eden, look at the page about me. You can also take a look of her Costumes at
portfolio.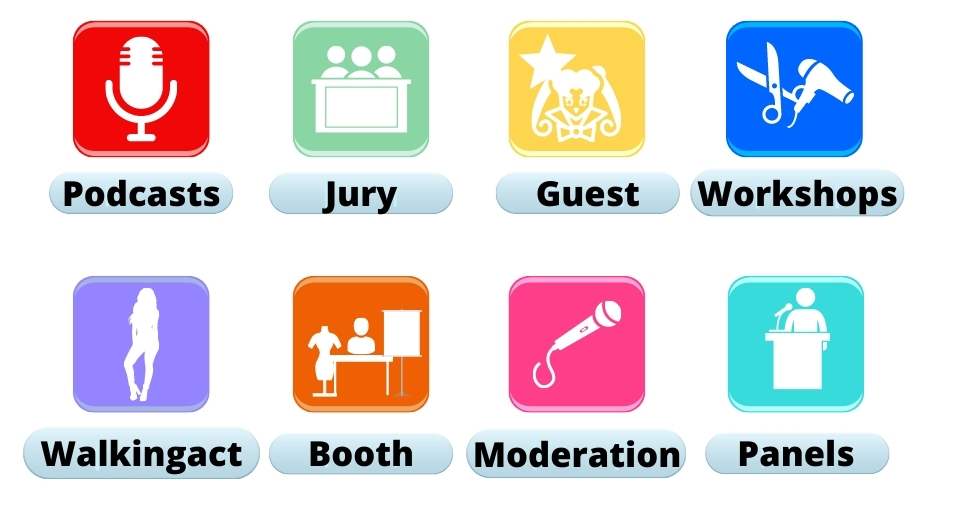 Work with Eden Craft
Eden's participation in convention programming includes (but not limited to):
Appearing in costume during the event/Walkingact
Judging contests such as costuming and cosplay
Hosting panels and workshops on a dozen cosplay-related subjects including costume craftsmanship (multiple levels), cosplay performance, makeup/posing/photography and many more
Hosting main programming events such as costume contests, Fashion Shows, Idol Contests, Opening Ceremonies, Charity Auctions and more
Signing autographs at her merchandise table or other appropriate setting
Photo Ops with attendees
If you would like to invite Eden as guest appearance at your convention, please fill out the booking form with as much detail about your event as possible and any offers or proposals. Thank you.
Booking Request
Here a few examples, how a booth could look at your Event. It inclueds, armor and fabric designs, different genre, a lot of love and help for any one who has questions.
Problem Sending the form?
Just send me a formless request via e-mail: [email protected]